Administrative-territorial system
Power » Administrative-territorial system » Snezhnogorsk
---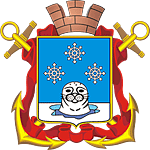 SNEZHNOGORSK
Address: Flotskaya St., 9, Snezhnogorsk, the Murmansk region
Tel. (815-30) 60-889.
Fax (815-30) 6-11-83; 6-01-40.
E-mail: snegadm@snegg.mels.ru.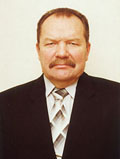 The head of the town is Yurlin Yury Petrovich

There is a modern enterprise on repair and technical support of the nuclear submarines of the Northern Fleet with nuclear power plants. At present the enterprise masters new kind of activity, which is the utilisation of old nuclear submarines. Snezhnogorsk is one of the most developed towns of the region.

There are 4 comprehensive schools, one musical school, one united library, 6 pre-school institutions, 4 institutions of the additional education, the Palace of the culture, hospital complex, the House of teacher, two branches of higher institutions and etc. in the town.

Since 1997 Snezhnogorsk has been one of the founders of the Interregional association of the subjects of the Russian Federation and towns, patronising three formations, nuclear submarine and separate regiment of the Northern Fleet, regiment of air defence, Marine brigade, ship and frontier post of the Northwest frontier district of the Federal frontier service of Russia. Snezhnogorsk is the member of the Association of closed towns and the Union of small towns.